Recycling Center - Recycling Programs
Welcome to the Grundy County Landfill / Convenience Center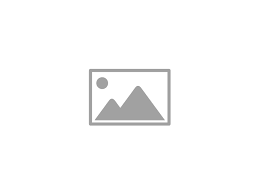 Monday, Wednesday, Friday 8:30 – 3pm
Saturday 8:30 – 11:30am

Rates – Solid Waste
$75.00/ton – minimum charge 200# ($7.50)
Chargeable in 20# increments thereafter ($.75)
Lanfill / Convenience Center
Recycling Center - Recycling Programs
GRUNDY COUNTY RECYCLING PROGRAM
All items are required to be sorted as listed below in separate, open top, reusable containers or clear plastic bags, such as grocery bags.
Recyclable material will be taken to the Grundy County Recycling building.  Since there are restricted markets, the county will accept recyclables in the following manner:
RECYCLABLE
NOT RECYCLABLE
PREPARATION
Newsprint
Clean Corrugated Cardboard
Junk Mail
Coated Cardboard (trash)
Cereal Boxes (trash)
Office Paper
Must not be wet.
| | | |
| --- | --- | --- |
| RECYCLABLE | NOT RECYCLABLE | PREPARATION |
| Tin cans, aluminum | Paper cans, batteries, aerosol spray cans | Must be washed clean. Prefer to have flattened & ends removed. Labels off. |
| | | |
| --- | --- | --- |
| RECYCLABLE | NOT RECYCLABLE | PREPARATION |
| All clear, green & brown glass containers, bottles and jars. Must be separated by color. | Light bulbs, white glass, window glass, crystal, ceramics, candle containers, perfume bottles | Remove lids, metal & plastic rings. DO NOT BREAK GLASS!!! |
RECYCLABLE
NOT RECYCLABLE
PREPARATION
Triangle #'s 1-7
Styrofoam egg cartons, cups, plates, meat & fruit trays, packing materials, items smaller than a yogurt container, motor oil containers, pill bottles, spray pumps from bottles
Must be clean and dry
Lids to plastic recyclables can be thrown in with the trash. Butter tub lids, milk jug lids and rings, etc. There items are too small to be baled.

Clear milk jugs must be separated from the rest of the plastic and have all lids and rings removed

. Any container containing oil (salad dressing, liquid shortening, anything oily) must be thoroughly cleaned.