Heritage Center / Ag Hall
Welcome to the Grundy County Conservation Office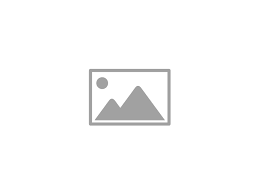 GRUNDY COUNTY DOES NOT TAKE ANY RESERVATIONS AT ANY OF THEIR CAMPING AREAS
Heritage Center / Ag Hall
Location: 204 Fourth St., Morrison, Iowa
Construction on this newest of buildings to the museum facilities was completed in September, 1999. The building contains the administrative offices of the Grundy County Conservation Board, a gift shop, meeting space and large kitchen area. The meeting room is available for rental. The main room and kitchen rents for $100.00. The room doubles in size by opening the accordian wall for an additional $35.00.
Work on the interpretive displays in both the Heritage Room and Agricultural Hall is continuing as grant and other funds are available. "From Grassland to Granaries" is the name of the exhibit. The barn was constructed inside the exhibit area in February, 2003. A Bur Oak tree, with it's full complement of leaves greets the visitor entering the Ag Hall and shades the American Indian wickiup made from willow poles and cattail mats.
It was a busy time in 2005 for the exhibit hall. The diorama was completed! This 90-foot long exhibit is a focal point of the hall and depicts the transformation of Grundy County prairie to farmland. All four seasons of the prairie are represented with a number of mounted animals of the prairie incorporated in the exhibit. Then the prairie is turned by a John Deere "Prairie Queen" breaking plow. Visitors next see the changes in a cornfield through the seasons ending with a triple box wagon full of hand-picked corn. There are, of course, several animals with in this portion of the diorama, as well. A prairie chicken greets people at the plowed field and ring-neck pheasants replace it by the time you get over to the wagon.
Construction on the 1900 house began in 2005 and the inside of the house was completed in 2006. Just as they do in the barn, visitors are able to enter and view the displays - in this case, the kitchen, bedroom, and parlor areas. The barn contains horse stalls, a blacksmith area, and lofts. The barn is constructed of materials salvaged largely from the Musgrave barn built in 1899 and dismantled in 2002.