Welcome to the Grundy County Sheriff's Office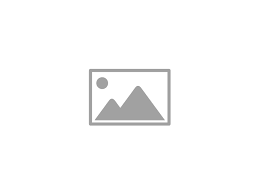 IF YOU WANT TO REPORT A CRIME, WRONGFUL ACTIVITY OR IMPORTANT INFORMATION FOR THE SHERIFF'S OFFICE YOU CAN EMAIL THEM AT:
[email protected]
. THIS EMAIL WILL BE SENT TO A PERSON THAT IS ON DUTY AND CAN ACT UPON THE INFORMATION.
BUT FOR ALL EMERGENCIES CALL 911.
General Information for Civil Division
Grundy County Sheriff's Office is responsible for the service (personal delivery) of all legal processes presented by the state and district courts, attorneys, and the general public. Examples of the legal processes include: original notices, court orders, juvenile orders, and subpoenas. In addition, the division carries out all court execution, writs, and court orders such as evictions, levies, replevins, etc.
The Civil division conducts all Sheriff's Sales that involve personal property and real property. Sales arise from mortgage foreclosures, Iowa Department of Revenue Distress Warrants, and court judgments. The division conducts condemnation hearings that arise from the county, the State of Iowa, and from private citizens. In the condemnation process, the Civil Division summons the commissioners, provides transportation to the site, completes required written documentation, and the notification of all interested parties. All money is held by the Sheriff's Office until the appropriate appeal time passes, and/or court orders are issued.

The costs for legal service are established by the Iowa Legislature. The Iowa code presently charges the following:
A $30.00 fee for delivery and serving, Orders, Original Notice, and Writs, plus $0.50 per copy, and mileage charged at $0.56 per mile.
Subpoena fees are $35.00 plus the aforementioned copy fees and mileage.
Garnishments cost $30.00 for service, $30.00 for garnishment, plus fees and mileage.
If a defendant is served a Notice of Garnishment in Grundy County, an additional $30.00 service fee is charged, as well as serving the Employer for the Employee. As it is imposed if they are served by employer or not, and if the garnishment is served on a bank this applies as well.