Records, Reports, & Firearm Permits
Welcome to the Grundy County Sheriff's Office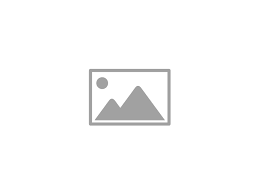 IF YOU WANT TO REPORT A CRIME, WRONGFUL ACTIVITY OR IMPORTANT INFORMATION FOR THE SHERIFF'S OFFICE YOU CAN EMAIL THEM AT:
[email protected]
. THIS EMAIL WILL BE SENT TO A PERSON THAT IS ON DUTY AND CAN ACT UPON THE INFORMATION.
BUT FOR ALL EMERGENCIES CALL 911.
Records, Reports, & Firearm Permits
Grundy County Sheriff will check Grundy County Jail public information records upon written request by the public. Information provided to the requester includes date of arrest, arresting agency, charges, and disposition.
Records checks require full name and date of birth of the person for which the search is being requested.
Mailed requests require a self-addressed stamped envelope for return.
Requests made by the armed forces should be faxed to the local recruiter who should then bring the request to the sheriff's office.

If the Grundy County Sheriff's Office was the investigating agency on an auto accident, copies of the accident report are available upon request in person or in writing to parties involved in the accident or their designated insurance agent or legal representative.
The requester will be required to provide date and location of the accident or names of the parties involved.
Fee per accident is $4.00.

Finger Printing is available to the public between the hours of 8:00 am and 4:00 pm on Monday thru Friday (except holidays).
A picture ID with name and signature is required

Fingerprint Fees:
1st Set (two cards) = $10.00
Each additional card = $5.00
NO CREDIT or DEBIT CARDS
Cash or Check only
Make Check payable to: Grundy County Sheriff's Office

Requirements to apply for an Iowa Annual Permit to Acquire Pistols or Revolvers
First Time Applicants
Must be 21 years of age or older.
Must be a resident of the State of Iowa and of Grundy County.
Will provide a valid ID or driver's license from the Iowa Department of Transportation with a current address. If you do not have a current Iowa ID, please contact our office for a list of other forms of "Proof of Residency".
Applicant shall have no outstanding fines or warrants in the State of Iowa.
Applications will be accepted Monday thru Friday from 8AM to 6PM excluding county holidays.
Fees for processing new permits: $50.00 THIS FEE IS NON-REFUNDABLE

NO CREDIT or DEBIT CARDS
Cash or Check only
Make Check payable to: Grundy County Sheriff's Office

If you have had a permit previously and come to renew within 30 days before or after expiration the fee is only $25.00 and no new training is required for renewals.
Application requires minimum of thirty (30) working days to process. Approved permits will be issued during normal business hours and mailed to applicant.